Supersleuth Tools & Strategies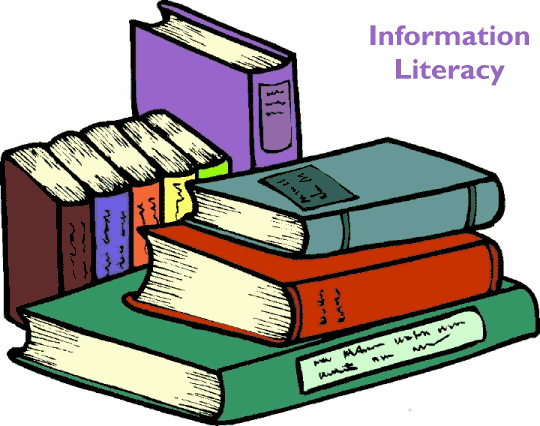 Finding Information through Bibliographies
For essays in general readership magazines, try Readers' Guide to Periodical Literature (AI3.R48) and the Essay and General Literature Index (AI3.E752). For scholarly articles, the Modern Language Association (MLA) Bibliography indexes articles in literature and language. Historical Abstracts indexes articles on European history. America: History and Life indexes articles about American History. You can find these indexes available as computer databases on CDROM in the reference room or online at the library site. You can do searches by subject just on your country and time period or on a specific topic (ex. try something like "Ireland" if you have lots of time to browse and see what's interesting there; try "Ireland and music" to find out about Irish music; "Ireland and political songs" to further narrow or "potato famine" for a very specific topic). The extent to which you narrow and focus will determine what you get, so if you're having trouble finding information, broaden your search. If you find too much to sort through, narrow your range. The broader searches work well if you want to get an overall sense of what kinds of subjects scholars think about in connection with your topic. The narrow search works better if you already have a good idea of what you are looking for and want to find it quickly.
Useful sources may include such specialized encyclopedia and handbooks as
Larousse Encyclopedia of Modern History (D209 .H5153)

The New Cambridge Modern History (D 208 .N4)

An Encyclopedia of World History (D21 .L27 1952)

World History: A Dictionary of Important People, Places and Events ancient times to present (D9 .W47 )

Worldmark Encyclopedia of Nations (G63 .W67 1984)

History for Ready Reference (D9 .L32)

Hutchinson Dictionary of World History (D9 .H87 1993)

Historical Dictionary of Imperialism (D217 .H57 1991)

Penguin Companion to European Literature (PN41 .P43)

Readers' Companion to World Literature (PN41 .R4)

Check reference sources on the arts and music (looking especially for information about
your time and place)

Oxford Companion to Music (ML100 .S37 1970)

Encyclopedia of the Arts (N31 .E54)

Encyclopedia of World Art (N31 .E4833)

Dictionary of Literary Biography (different sections on American, Austrian, British, Canadian, Chicano, German,Russian, french, Latin American,Caribbean, African, Italian, and Spanish literature in various genres--check individual volumes. Often general essays in front or back, with individual authors' entries as well). PN451 .D5 3.
Finding Books not in GVSU Library catalogue
Look for books on your subject (if you can't find any books at GVSU, check Books in Print or an online catalogue like Amazon.com's or University of Michigan's library; then order what you would like through interlibrary loan). As you look for books, try a number of strategies--think about people, events, places, or movements (organizations/groups of people) applicable to your topic. If you are looking for information on a person, whom did this person know? Is there anything published about this individual, the friend? Perhaps your person will show up in another person's biography. When you find books, go to the index to look up those people or events mentioned in your essay. Also, check your book's end notes or bibliography. Are there any leads there? Think in terms of detective work here!
Searching On Line
Do you need a refresher on how to efficiently and effectively use online search engines to get the information you need? Do you know what a metasearch engine can do? Can you use boolean operators? Do you know what will happen if you put your search term in quotation marks? If you need to learn more about search engines, check out Debbie Flanigan's terrific step-by-step online tutorial.

We talked about bibliographies (for general readership essays) in the library's reference section, such as the Readers' Guide to Periodical Literature (AI3.R48) and the Essay and General Literature Index (AI3.E752). If you would like to check out some webliographies arranged by subject guide online, try the Digital Librarian website. Webgems is another subject guide site, though not quite as thorough as the Digital Librarian.

A good webliography (index to websites) on literary, artistic, and cultural topics is called the Voice of the Shuttle. Another site, focused on history by region and chronologically, is the Rhodes College Library's listing of web resources in history. Links on the top of the page go to additional sources focused in those areas.

A good reference list, this Digital Librarian page includes biographies.com (20,000 + entries from A&E) and the NPR series Engines of Ingenuity. The Biography Index listed on this page includes more than 2 million entries.

Evaluating What You Find On Line
How do you know that the information you are finding on line is accurate? How do you know you aren't reading the ravings of a lunatic who happens to have good web development skills?? Or perhaps your source has an axe to grind that makes the information you are reading quite biased? One good key is to consider the source (who is behind that site? why was the site designed?). For more tips on web site evaluation, check out this link. Want to see a site that looks very official but is a humorous take on scientific study? Try Felines' Reactions to Bearded Men. Or, check the unofficial, unauthorized "official" Whitehouse web site--watch out because appearances can be deceiving! By the way, if this were really the White House, the URL would end in .gov!

Strategies
We talked in class about how to find information about people from Who's Who reference works or from the indexes of books like biographies and collections of letters. Here are some more tips for strategies you could use for the Supersleuth assignment--

1. make yourself a list of all the names, places, terms you want to know more about and every time you check a source see if any of those show up in the index

2. think about whether the items you want to identify are part of any movement, organization, or event. Are there any books or articles about that movement or organization or event? Do your terms show up in the index (example, the name Vita Sackville West might show up in my essay on the London literary scene. Shortly after I begin to do research, I notice that one of my other names to track down, Virginia Woolf, belongs to a literary movement called the Bloomsbury group. I find several good books and fifty articles on Bloomsbury in which Vita Sackville West is a topic.)

3. use biographies, memoirs, and collections of letters to your best advantage. Find one on any person who was a friend of someone you're working on, and you've probably hit pay dirt! Check the index.

4. It is still early enough to use interlibrary loan! Especially if you are having trouble finding information, check online bookstore and library catalogues, such as Amazon or the University of Michigan (search by subject) to see if there are books on your topic GVSU doesn't own. Another way to do this in the library (a bit slower) is to look in Books in Print for books currently in print or the National Union Catalogue for books owned by libraries. For your purposes, what you find at Amazon and at a major research university should give you a good sense of what's available.

5. When you search for concepts, rather than for specific names and events, try brainstorming a list of synonyms you can try. Often success in searching requires hitting on the right term. Another way to find the right term is to use the Library of Congress subject headings index (Z695 .Z8 L524 You'll find it right next to the computers in the reference room). You can look up your term in the book, and it provides the RIGHT synonyms, the ones used to catalogue books.

6. When you have one source, you have many sources (it sounds obvious, but people don't always think of it!!)--check the bibliography and notes to lead you to other sources!

7. Be creative, clever, flexible, and persistent as you do your research (those qualities will pay off!!). By the way, I mentioned in class that there are two reasons why academic types are so interested in helping students become "information literate." One is that if you can find information, you've got power (power to make decisions that affect your life in all sorts of ways). Another reason why we are so keen to have you do this sort of assignment is that in order to do it well, you need to develop and hone your critical thinking skills. To find out more about what those are, look at this site. If you plan to be a teacher, definitely look at this site!!

Don't forget that the two people who can demonstrate they were the most creative, resourceful, clever, flexible, and persistent in finding information for their projects, will win a prize (a good prize!). It's the lovable Benny the Bookworm at the top of this page (only kidding!! It really is a fine prize!).

Learn A Lot and Have Fun!