Students in the lab
Students in my research lab get experience with molecular cloning, protein expression and purification, X-ray crystallographic analysis of protein structures, and steady-state enzyme kinetics. Each year we make a few trips to the synchrotron at Argonne National Labs near Chicago to collect X-ray diffraction data. Take a look at the photos below to see just how much fun they have!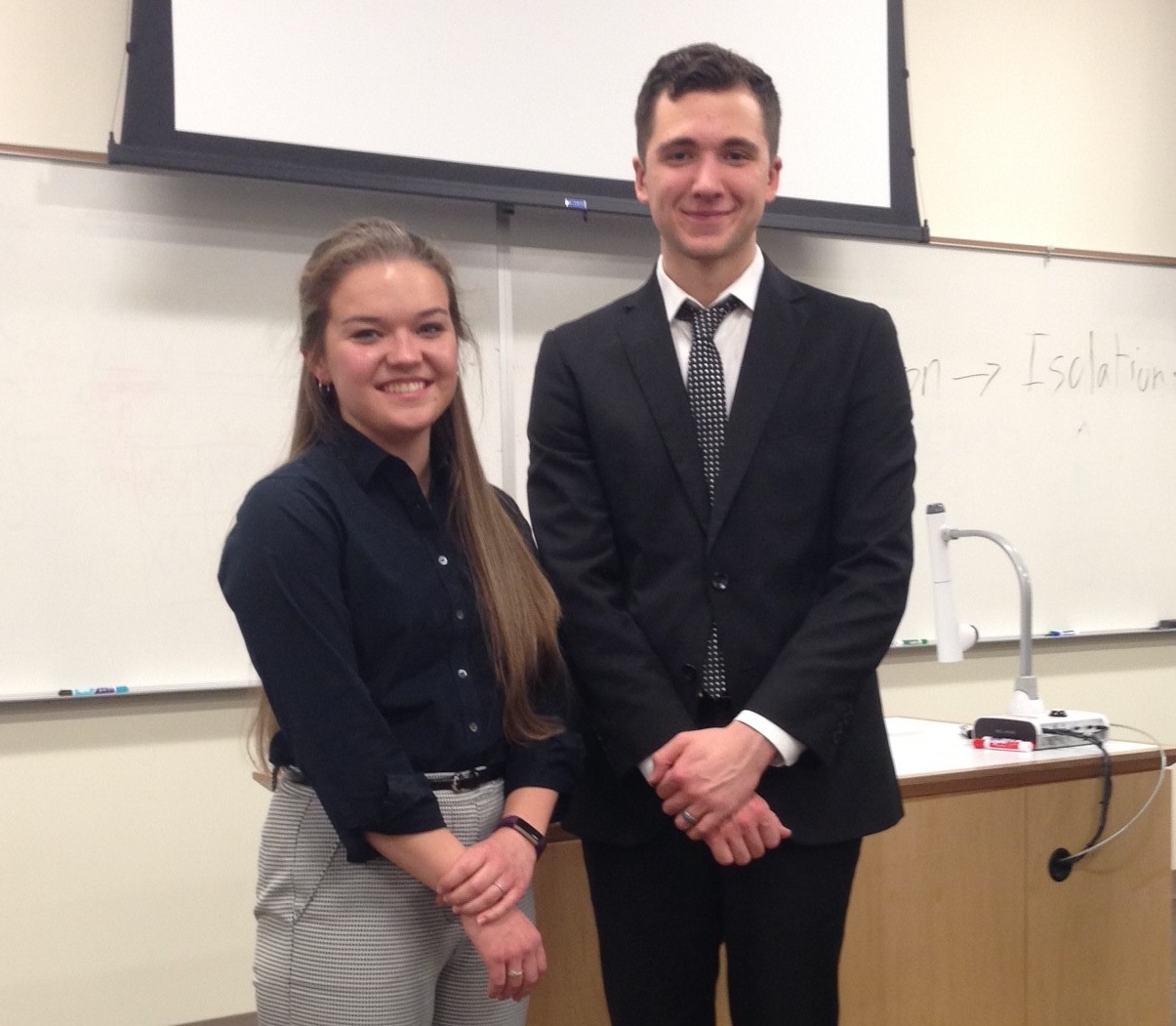 Emily David and Daniel Caylor after their CMB research presentations, 2018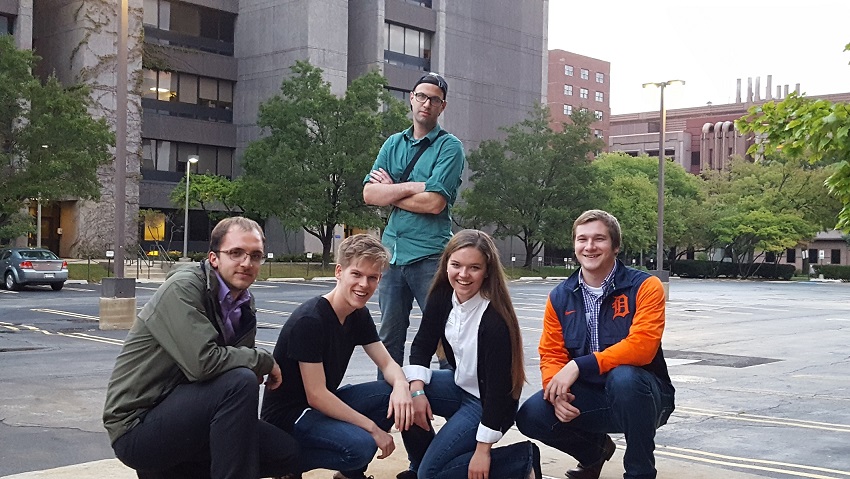 The Cook Lab at the Midwest Enzyme Chemistry Conference, 2016. If we ever drop an album, this will be our cover. Our name would be "Dr. Cook and the bonus dimers."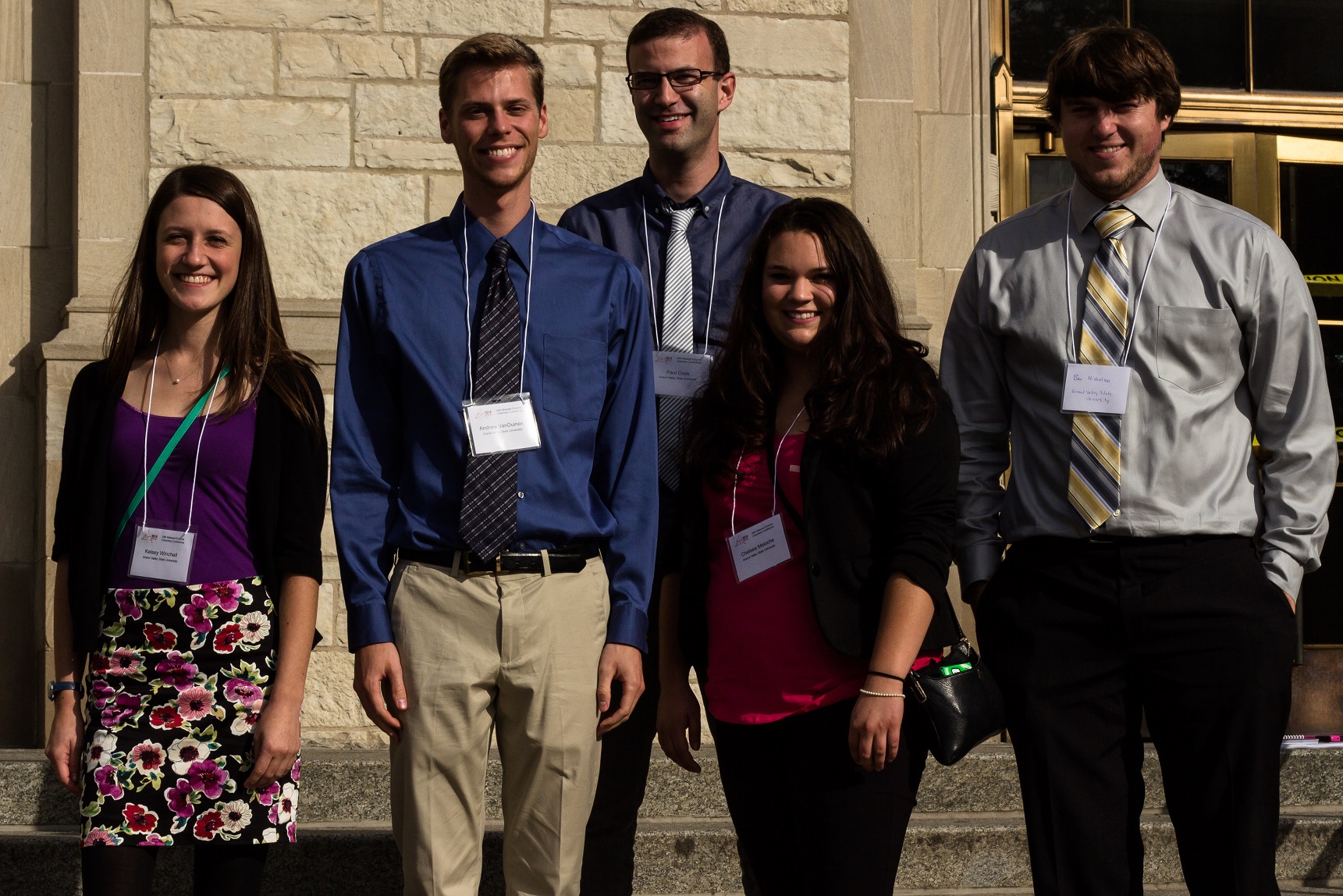 The Cook Lab at the Midwest Enzyme Chemistry Conference, 2014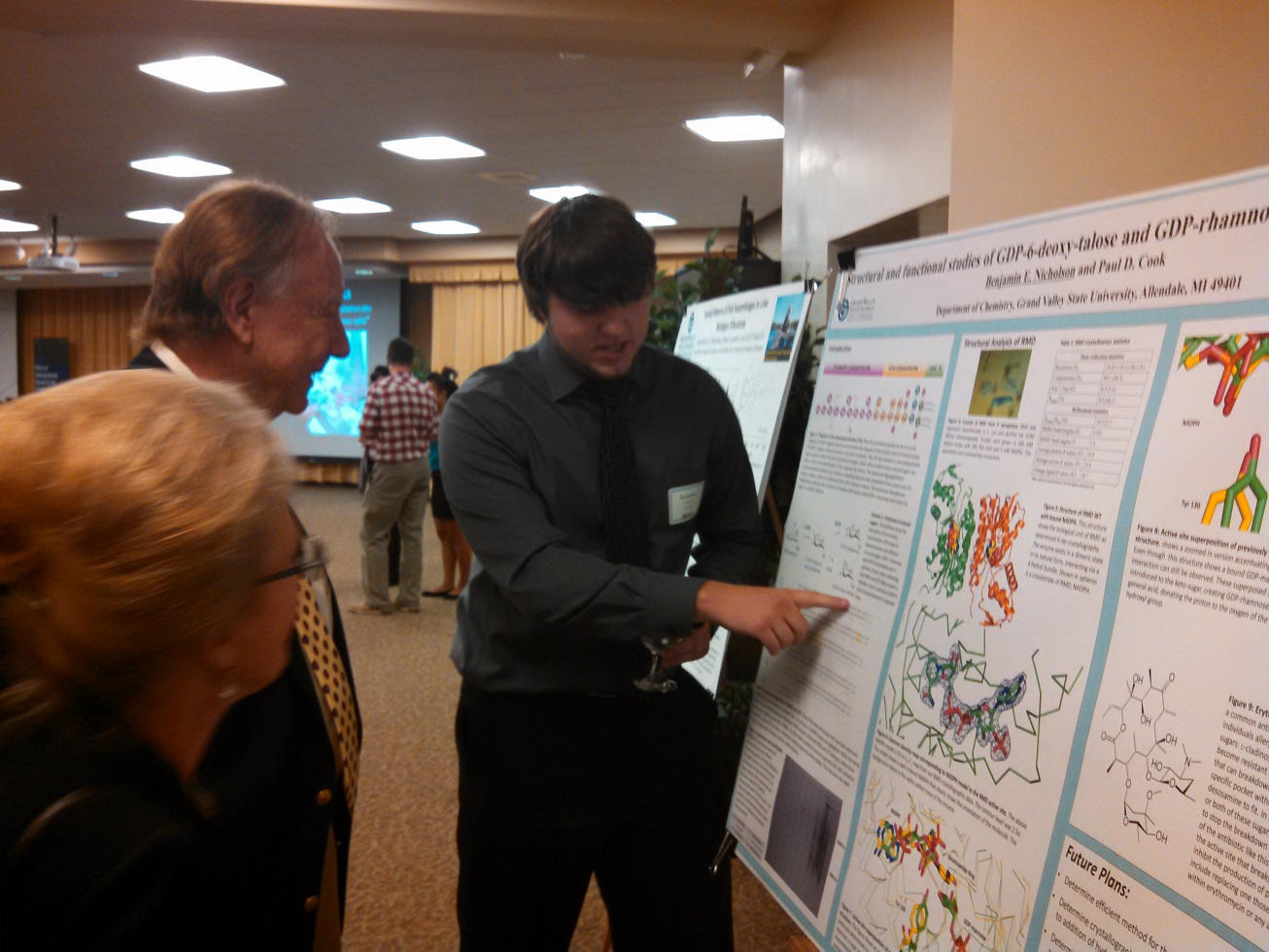 Ben Nicholson explaining his research during a poster presentation at S3 Showcase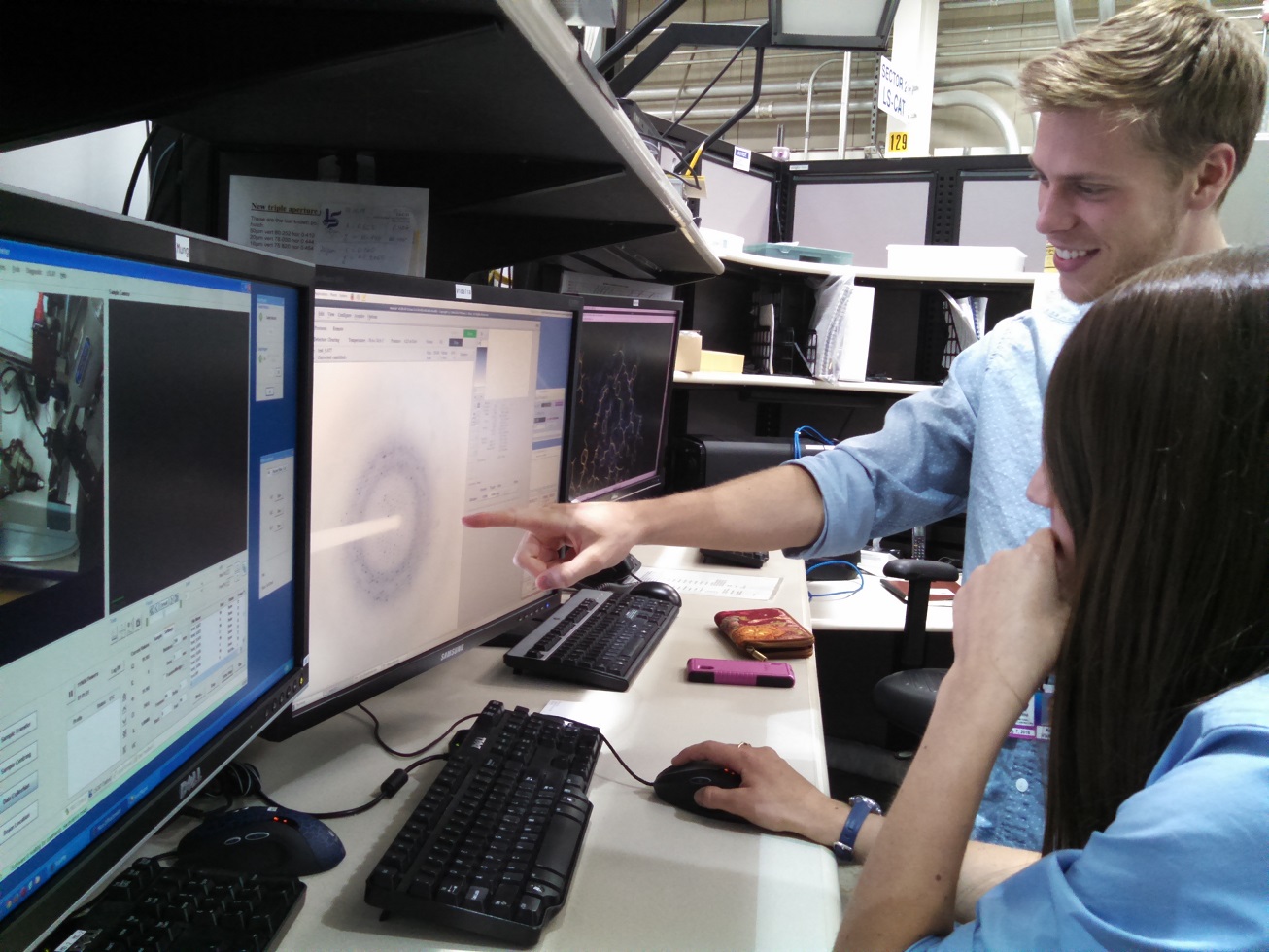 Andrew VanDuinen and Kelsey Winchell testing the diffraction of a protein crystal at Argonne National Labs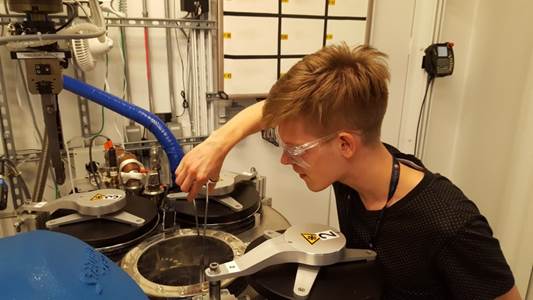 Chris Royer removing his protein crystals from the dewar at Argonne National Labs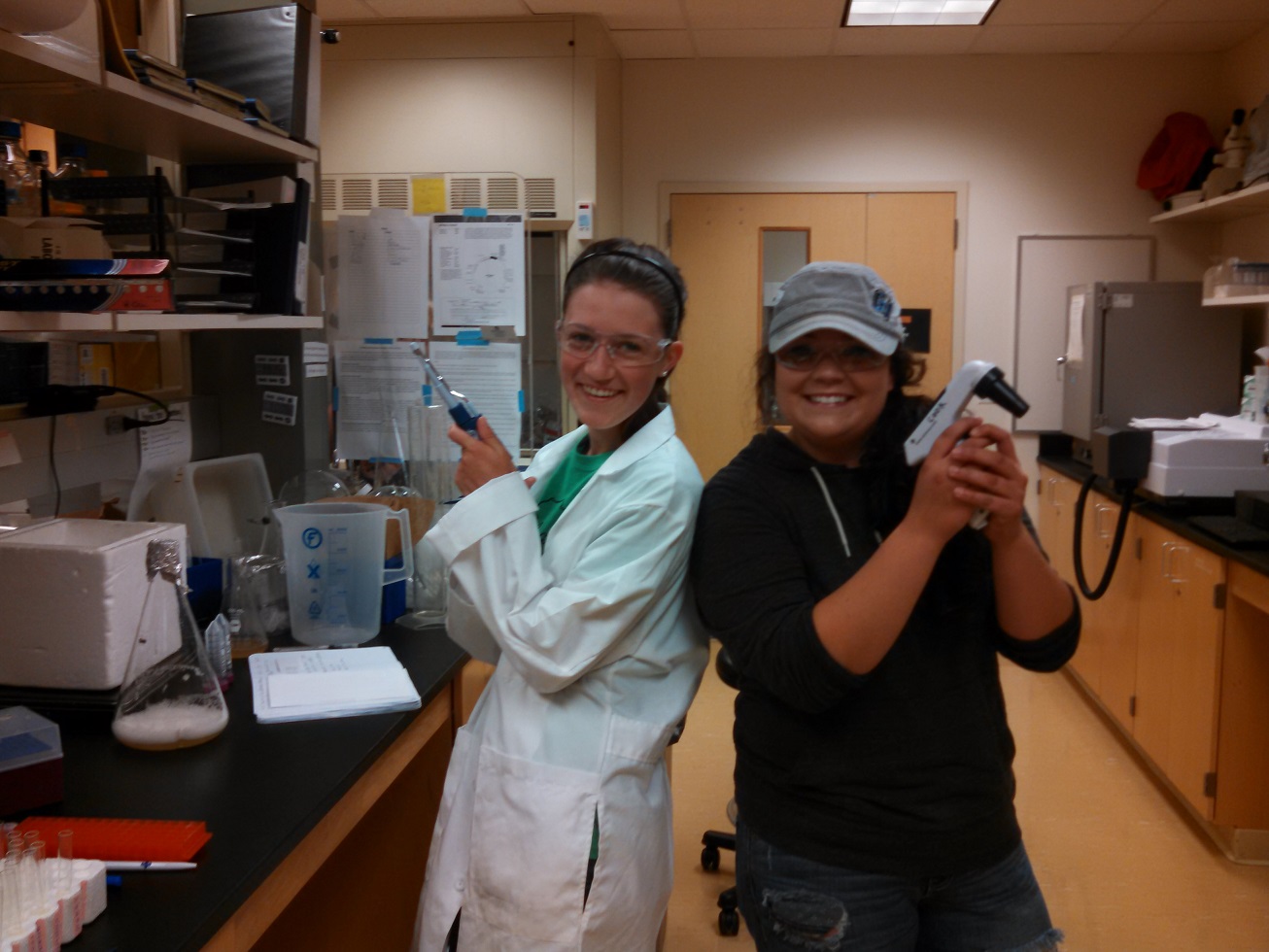 Kelsey Winchell and Chelsea Meloche demonstrating how to properly hold pipetors
Current and former research students
Ben Nicholson
Kelsey Winchell
Andrew VanDuinen
Chelsea Meloche
Emily David
Aaron Rosenberg
Joel Francis
Josh Berwanger
Chris Royer
Alanna Kenny
Daniel Caylor
Shea Siwik
Michaela Castleman
Noah Vaitkevicius