Where we are going
Accra
Accra is the capital and most populous city of Ghana, a nation on the coast of the western region of Africa. It is the administrative, communications, and economic centre of the country. Over 70% of Ghana's manufacturing capacity is located within this region district. Accra has been Ghana's capital since 1877, and contains public buildings reflecting its transition from a 19th century suburb of Victoriasborg to the modern metropolis it is today.


Cape Coast
We will return to the University of Cape Coast, which is an international partner of Grand Valley State University. Last summer students met with faculty and staff to learn what it is like to be at the university. During this summerís trip, we will meet with several faculty and spend time with Dr. Sam Kofi who is working with an honors engineering student, Ross Ezinga.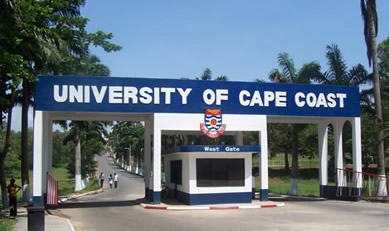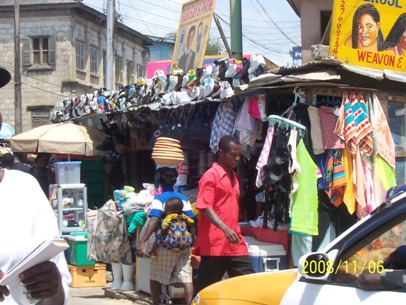 Exploring the market in Cape Coast is another opportunity to learn about Ghanaian culture. It bustles with people selling an assortment of goods from clothing to furniture. Students will learn to barter with people selling their merchandise.

Cape Coast School for the Deaf
Disabilty- not inability.

The Cape Coast School for the Deaf educates approximately 400 children and young adults who are hearing impaired or blind. With the help of charitable organizations, this school helps children with disabilities to live full lives in society. They are taught academics as well as life skills such as carpentry, masonry, weaving, farming, sewing, and hair styling. The honors students will mingle with children of all ages, and will experience their way of life.
Source: http://www.aurashouse.com/ghanaproj.html

Slave Trade Castles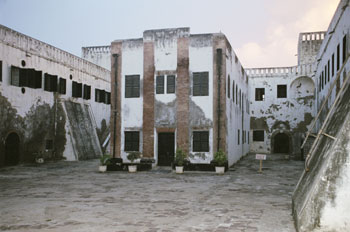 The Cape Coast Castle was built principally for commercial trading purposes, initially between the "natives" (as the local people were then called) and the European traders who came to our shores. The slave trade was a later addition to the commercial trade in gold, ivory and other local commodities in exchange for European merchandise.
The Slave Trade Castles are remnants of a horrific episode in Ghanaian history, when thousands of people were marched to the slave market on the coast. It is important for the students to experience these remains because the events are so deeply imprinted in the history of Ghana. Many historians have argued that the slave trade depopulated Africa so much that it hindered development.

Picture source: Muguette Goufrani
Damongo
When we visit the villages in the area, it is important for us to ask permission from the chief to enter the village before we go in.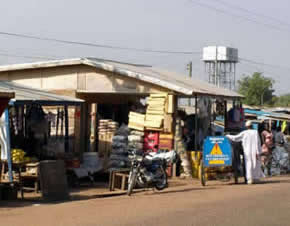 "...music and rhythm runs through the rivers, voices, and veins of Ghana. Music is played always at full blast, even if conversation is impossible. Greetings are thrown to friends and neighbors from more than a block away - this often leads to whole conversations about the state of children, wives, farms, homes, and health at full shouting pitch. School days and church services are defined by the songs that pepper the less important lessons and sermons. Special events like weddings and baby naming ceremonies are marked by music and dancing from dawn until dusk: everyone is invited, and those that decline are unlikely to sleep through the joyful din." - http://sarah-kate-in-ghana.blogspot.com/
Source: http://members.virtualtourist.com/m/7a8e1/1f127d/
Children are not afraid of visitors. They like to touch them to see if they are real.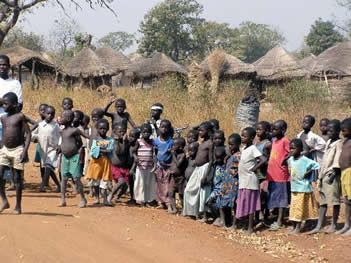 Source: http://members.virtualtourist.com/m/p/m/3245c1/
Redemption Children's Home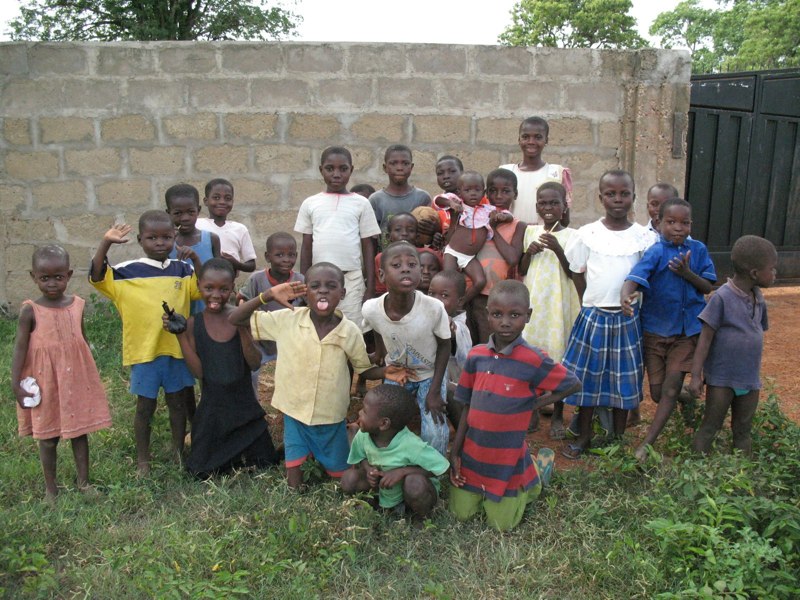 Redemption Children's Home is a non-governmental organization based in Damongo in the West Gonja District of the Northern Region of Ghana. It was founded and established by Abraham Lermu Saaka in 2004. He was searching the streets for children who were abandoned, destitute, abused or street children or victims of HIV/AIDS. The Redemption Children's Home is able to fulfill its mission thanks to the support of many outsiders. This means the Home depends on receiving financial as well as material goods.
Picture source: http://peacefeet.yolasite.com/


Winneba
Winneba, traditionally known as Simpa, is an historic fishing town in Ghana, lying on the south coast, 35 miles (56 km) west of Accra and 90 miles (140 km) east of Cape Coast. The population was recorded as 40,017 in a census in 2000.Its inhabitants are known as Simpafo or Effutufo.
Annie Hakim has been in Winneba since May 14th. She has partnered with the Minister of Transportation, the Municipal Chief of the Winneba, school clubs, and the chief and elders of the Village of Atekyedo. They have come together to develop a health education program and a sustainable water filtration system in Atekyedo.
UUma Mishra has partnered with Professor Roderick Morgan in the Biology department at Grand Valley, Mr. Robert Krieg, a teacher at Forest Hills Northern, and the Forest Hills Northern Science Olympiad students to learn more about the bio-sand filters and to test the capabilities of the biofilm. They are looking at ways in which they could circumvent the 14-day period that is needed to form the biofilm that provides constant filtration of the source water.