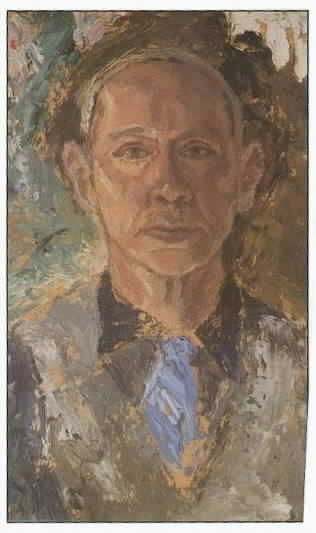 Chronology, Edward Estlin Cummings (1894-1962)
in time's a noble mercy of proportion
with generosities beyond believing
(though flesh and blood accuse him of coercion
or mind and soul convict him of deceiving)

whose ways are neither reasoned nor unreasoned,
his wisdom cancels conflict and agreement
—saharas have their centuries;ten thousand
of which are smaller than a rose's moment (CP 683)
---

1894 Born October 14 in Cambridge, Massachusetts, son of Edward Cummings and Rebecca Haswell Clarke.

1907-1911 Prepares for college at Cambridge Latin School.

1911-1915 Harvard College. Receives A.B., "magna cum laude in Literature, especially in Greek and English." Delivers "a commencement part," essay on "The New Art" (Miscellany 5-11), quoting Amy Lowell's poems and Gertrude Stein's Tender Buttons. See "Cummings Centennials (1914-1915)."

1916 Receives A.M. from Harvard. In the summer and fall, while living at his parents' house at 104 Irving Street, he begins to restructure his free verse poems by eliminating punctuation, using capital letters mostly for emphasis, and creating radical line breaks and non-standard spacings. Begins painting in a modernist style influenced by Cubism.

1917 Moves to New York City. Volunteers for Norton-Harjes Ambulance Corps on April 7. Sails to France on April 28. After five weeks in Paris, is sent to the western front on June 13. Arrested by French security police on September 23, on suspicion of espionage. Sent to Dépôt de Triage, La Ferté-Macé. Released for return to U.S. on December 19. First book publication of poems in Eight Harvard Poets.

1918 Drafted in July; in August begins six months' duty in the 73rd Infantry Division, Camp Devens, Massachusetts.

1919 Love affair with Elaine Thayer, wife of Scofield Thayer. Daughter, Nancy, born December 20. In December, Cummings' friends and mentors Scofield Thayer (1889-1982) and James Sibley Watson (1894-1982) take over the Dial magazine.
---

1920 At his father's suggestion, writes up his French prison experiences as a book, published in 1922 as The Enormous Room. January: in the first issue of the revived Dial, publishes seven poems and four line drawings (collectively titled "National Winter Garden Burlesque") [The Dial 68 (Jan. 1920): 22-27]. In the May issue, publishes five poems [The Dial 68 (May 1920): 577-582]. He also publishes an article on sculptor Gaston Lachaise [The Dial 68 (Feb. 1920): 194-204] and a review of T. S. Eliot's Poems [The Dial 68 (June 1920): 781-784].

1921-1923 Lives most of these years in Paris.

1922 Publishes The Enormous Room, an account of his 1917 imprisonment at the Dépôt de Triage, La Ferté-Macé.

1923 Tulips and Chimneys, first book of poems.

1924 March 19, marries Elaine Thayer in Cambridge, Massachusetts. Sometime in late August or early September, James Sibley Watson installs EEC in third-floor "studio" room at 4 Patchin Place. On December 4, divorces Elaine Thayer in Paris.


1924-1927 Publishes several articles, mostly humorous, in Vanity Fair. Most of these articles are reprinted in A Miscellany Revised (1965).

1925 Publishes XLI Poems and & [AND]. Receives the Dial Award "for distinguished service to American letters." In July begins liaison with Anne Barton.

1926 Publishes is 5. In March sails to Europe with Anne. On November 2 his father is killed when his car is struck by a train in a blinding snowstorm. Mother is injured, but survives.

1927 Him, a play in three acts, published

1928 Him produced at the Provincetown Playhouse.

1929 May 1, Marries Anne Barton. Honeymoons in Europe, May-July 20
---

1930 [No Title], a book of nonsense (prose). November -- travels to Europe (307)

1931 Publishes ViVa. Publication of CIOPW, a book of reproductions of his art work. May 10-June 14, trip to Russia. December, first major exhibit of paintings at the Painters and Sculptors Gallery.

1932 Separates from Anne Barton in October. (In mid-year, Anne obtains divorce in Mexico.) Meets Marion Morehouse, who lives with him as his wife until his death.

1933 EIMI, account of his trip to Russia. Awarded Guggenheim Fellowship. (EEC's proposal consists of an offer to produce "a book of poems.") Travels with Marion to Paris and Tunisia.

1934 Divorces Anne Barton in New York on August 31.

1935 No Thanks. In April, gives one of his first public readings at Bennington College. Travels to California and Mexico. Tom, a scenario for a ballet. Death of friend the sculptor Gaston Lachaise.

1935-1936 Marion rents small apartment on the ground floor of 4 Patchin Place.

1938 Collected Poems (New Poems).

1939 Encouraged by Theodore Spencer, gives poetry reading at Harvard. In May hosts Ezra Pound, whom EEC finds "incredibly lonesome." He writes of Pound: "Gargling anti-semitism from morning till morning doesn't (apparently) help a human throat to sing" (Dreams 387; Pound / Cummings 139).
---
1940
50 Poems.
1944 1 x 1. One man show of paintings, American-British Art Center.
1945 One-man show at Rochester (N.Y.) Memorial Art Gallery. "A Foreword to Krazy" (Miscellany 323-328).
1946 Santa Claus, a play, published first in the special "Cummings number" of The Harvard Wake, and later in book form.
1947 Death of his mother in January.
1948 Reunion with daughter, Nancy, who learns for the first time that Cummings is her father.
1949 One man show of paintings, American-British Art Center. October 20: Cummings gives a reading at the 92nd Street Y. The entire reading was released in 2013 as part of the 92nd Street Y's "75 at 75" series. The reading is also available on Sound Cloud and You Tube.
---

1950 XAIPE. [The title: χαίρε = "chaire" (pronounced chi - ra, with an aspirated "h") = "rejoice!" or "greetings" in Greek.] Harriet Monroe Prize by Poetry magazine. Fellowship of the Academy of American Poets. One-man show at Rochester Memorial Art Gallery. Begins giving regular public readings of his poetry, mostly at colleges.

1951 Second Guggenheim Fellowship. Travels to Paris, Venice, Florence, and Athens.

1952-1953 Delivers Charles Eliot Norton Lectures at Harvard which are published as i: six nonlectures.

1953 In May records E. E. Cummings Reading His Poetry for Caedmon.

1954 Poems 1923-1954, his first comprehensive collection since Collected Poems (1938); it receives a "special citation" from National Book Award committee. One-man show at Rochester Memorial Art Gallery.

1955 Cummings' readings are so popular that he employs a booking agent, Craymore Associates.

1956 Travels to Spain and Italy.

1957 Chosen as Boston Arts Festival Poet, delivers the polemical poem "THANKSGIVING 1956."

1958 95 Poems. Bollingen Prize for Poetry. First edition of A Miscellany.

1959 Ford Foundation grant (2 years). Travels to Ireland.

1960 Travels to Sicily, Italy, Greece.

1962 Publishes Adventures in Value, photographs by Marion Morehouse with comments by EEC. September 2, suffers a stroke after chopping wood at Joy Farm. Dies on September 3 in Conway, New Hampshire.

1963 73 Poems published.

---
there's time for laughing and there's time for crying—
for hoping for despair for peace for longing
—a time for growing and a time for dying:
a night for silence and a day for singing

but more than all(as all your more than eyes
tell me)there is a time for timelessness (CP 683)
---
Additional Link:
Cummings at Silver Lake (Friends of the Madison [NH] Library)

Credits:

This chronology is based on the one found in Richard S. Kennedy's E. E. Cummings Revisited (New York:Twayne, 1994), with much additional help from Milton A. Cohen's chronology in the Norton Critical Edition of E. E. Cummings' Poetry and Prose (2018).
Back to:
Spring home page