Aerial Views of The Enormous Room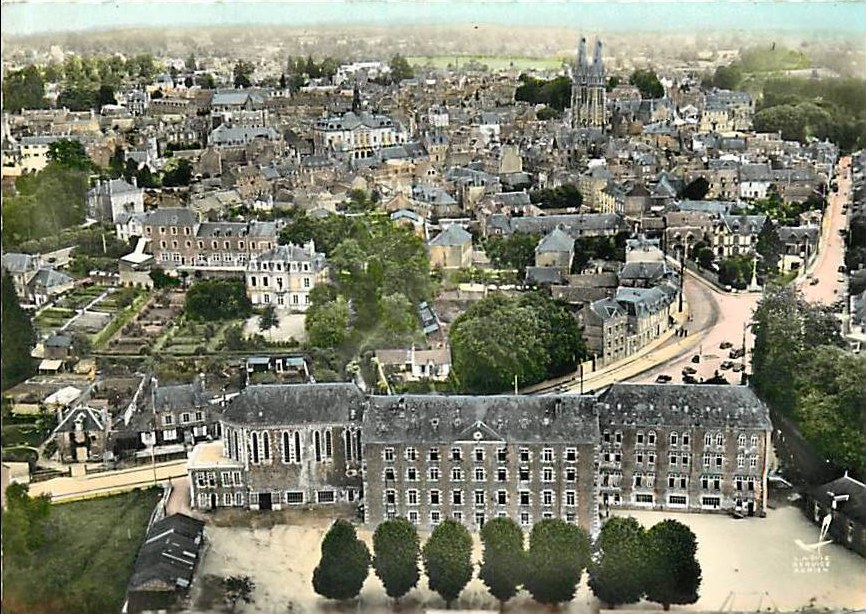 Back view of the three-building complex from the air. The "chapel" is on the left; the Enormous Room was on the top floor, right (Kennedy, Dreams 150).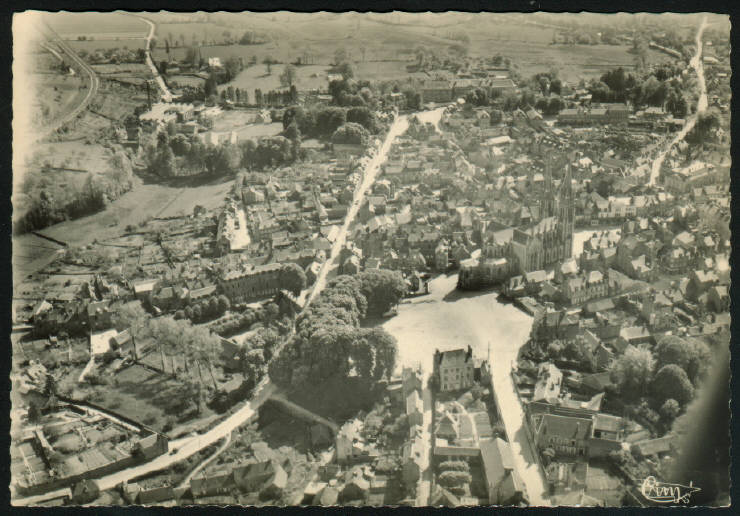 The three-building complex seen from the town of La Ferté-Macé. At the bottom of this photo is the Place Neustadt, formerly the Place du Château. Following the line of the main street just to the left of the Place (the Rue D'Alençon), we come to an open space, the Place du Midi (now Place du Général de Gaulle), the "species of square" (157) that Cummings and other inmates visited on journeys to "catch" water for the cook. The Enormous Room buildings are on the far side of the Place du Midi—the wing of the Enormous Room is the most clearly visible, fronting the square. Next on the right is the middle portion of the building-complex, and further right, partially obscured by trees, is the church. Beyond, we can see the fields where, one day near the end of his detention, Cummings saw snow "falling,gradually and wonderfully falling,silently falling throught the thick soundless autumn" (232). This photo is courtesy of the site "La Ferté-Macé, hier,... par les cartes postales anciennes."


---
Back to:
Enormous Room page